Posts for: January, 2014
By Peter Jost, D.D.S., P.C.
January 23, 2014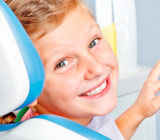 Local anesthesia has emerged over the last half century as one of the most effective tools in dentistry. Its use has literally revolutionized pain control and led to a new description of care known as comfortable dentistry.
The term "local" indicates that the numbing agent is applied only to the area affected by the procedure to temporarily block nerve sensation while the patient remains conscious. Some topical anesthetics are applied to the surface of the lining tissues of the mouth with a cotton swab, adhesive patch or spray to immediately numb the area. While topical anesthetics are sometimes used to increase comfort during teeth cleaning, they're most often used to block the feeling of the needle prick of an injectable "local" anesthetic. Injectable "local" anesthetics provide a deeper numbing of the teeth, gums and bones.
Along with other calming or sedative techniques, local anesthesia is especially helpful in lowering a patient's anxiety and stress levels during treatment. It's a necessity during treatments like decay removal, deep root cleaning, fillings, tooth extractions or gum surgery because the nerve-rich tissues of the mouth are especially sensitive to pain. There are some treatments, however, that don't call for anesthesia such as enamel removal or shaping (unless the more sensitive dentin below the enamel layers has been exposed).
One common complaint about local anesthesia is the lingering numbness a patient may continue to feel even a few hours after their visit. This inconvenience can be reduced by using different types of anesthetics, and there are now agents that can be applied after a procedure to reverse the effects of an anesthetic.
Local anesthesia benefits both you the patient and your dental professional — you're more comfortable and less stressful during your visit, and your dentist or hygienist can work more effectively knowing you're at ease. A pain-free, anxiety-free treatment atmosphere contributes greatly to your long-term dental health.
If you would like more information on the use and benefits of local anesthesia for dental procedures, please contact us or schedule an appointment for a consultation. You can also learn more about this topic by reading the Dear Doctor magazine article "Local Anesthesia for Pain-Free Dentistry."
By Peter Jost, D.D.S., P.C.
January 08, 2014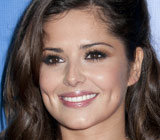 What if you had orthodontic treatments to enhance your smile — and nobody knew about it until it was all done?
That (almost) happened to British singer, cover girl and television personality Cheryl Cole. Since her big break in 2002, on the British reality show Popstars: The Rivals, Cole has had a successful music career, taken turns judging both the British and American versions of The X Factor, and graced the covers of fashion magazines like Elle and Harpers Bazaar.
And somewhere along the way, Cole wore an orthodontic appliance. It very nearly went undetected… until a colleague spilled the beans. That's when Cole was forced to divulge her secret: For a period of time, she had been wearing clear aligners on her teeth. Until her frenemy's revelation, only a few people knew — but when you compare the before-and-after pictures, the difference in her smile is clear.
So what exactly are clear aligners? Essentially, they consist of a series of thin plastic trays that are worn over the teeth for 22 hours each day. The trays are custom-made from a computerized model of an individual's mouth. Each tray is designed to move the teeth a small amount, and each is worn for two weeks before moving on to the next in the series. When the whole series is complete, the teeth will have shifted into their new (and better aligned) positions.
Besides being virtually unnoticeable, aligners are easy to remove. This makes it easy to keep the teeth clean — and can come in handy for important occasions (like cover-photo shoots and acceptance speeches). But don't remove them too frequently, or they won't work as planned. If that's a possibility (with teens, for example), aligners are available with "compliance indicators" to ensure they're being worn as often as they should be. They can also be made with special tabs to hold a place for teeth that haven't fully erupted (come in) yet — another feature that's handy for teens.
So if you need orthodontic work but prefer to stay "under the radar," ask us whether clear aligners could be right for you. Cheryl Cole did… and the results gave her something more to smile about.
If you would like more information on clear aligners, please contact us or schedule an appointment for a consultation. You can learn more about this topic in the Dear Doctor magazine articles "Clear Orthodontic Aligners" and "Clear Aligners for Teenagers."