Posts for: March, 2017
By Peter Jost, D.D.S., P.C.
March 16, 2017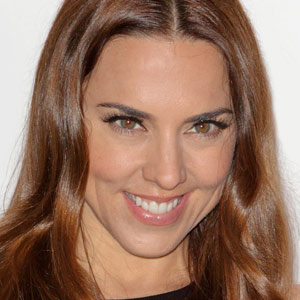 As a member of the best-selling pop group Spice Girls, Mel C (AKA Sporty Spice) enjoyed her share of musical superstardom. At the band's peak in the Nineties, the young singer's signature look featured baggy sweatpants, an assortment of tattoos, a nose stud and a gold-capped incisor, front and center in her mouth. Today, Melanie Chisholm is still singing — but now she's a mom, an amateur triathlete… and that gold tooth is just a memory. Not only that, her smile looks more evenly spaced and whiter than it did when she was referred to as the "tomboy" of the group.
What happened? In our view, it all boils down to changing tastes — plus a little bit of help from dental professionals. As the "wannabe" singer proves, there's no single standard when it comes to making your teeth look their best. Your own look is unique to you — and your smile can reflect that individuality.
For example, crowns (caps) are substantial coverings that may be placed on teeth when they are being restored. They are available in three types: gold, all-porcelain, or porcelain-fused-to-metal. The latter two are tooth-colored, while the gold is — well, shiny like gold bling. Which one is right for you? In many cases, it's your choice.
Likewise, dental veneers — wafer-thin shells that can correct cosmetic issues by covering the surface of your teeth — can be made in a variety of shades. Their hues may range from natural ivory to Hollywood white, and everything in between. What's the best color for you? Only you can say.
Some people opt for a "smile makeover" that uses small irregularities in the spacing and color of teeth to create a more "natural" look. Other folks want a perfectly even, brilliant white smile that dazzles the eye. Still others are looking to match or restore the smile they once had — perhaps even re-creating a signature gap between the teeth. As long as there are no other dental issues involved, the choice is yours.
So if you're unhappy with your smile — or if you feel it doesn't reflect the person you "wannabe" — why not talk to us about a smile makeover? Just call our office to schedule a consultation. You can learn more about this topic in the Dear Doctor magazine articles "Beautiful Smiles by Design" and "The Impact of a Smile Makeover."
By Peter Jost, D.D.S., P.C.
March 01, 2017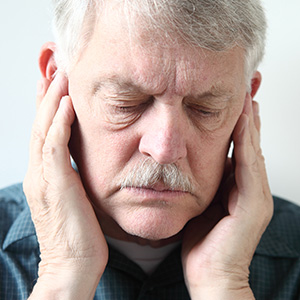 After ruling out other possibilities for your constant jaw joint pain, your doctor has diagnosed you with a temporomandibular disorder (TMD). Now that you know what you have, what can you do about it?
Unfortunately, it's not always an easy answer. Ideas about treatment are almost as numerous as theories on the causes of TMD. By and large, though, we can classify treatment into two broad categories: conservative and aggressive.
The conservative approach is the result of many years of experimentation and application; it's also much less invasive than aggressive treatments. For most patients, though, these treatments can offer significant relief from pain and dysfunction.
Conservative treatments are based primarily on the philosophy that the temporomandibular joint is like any other joint, and should be treated that way. Treatments include thermal therapies like ice or heat packs applied to the jaw, physical therapy (gentle stretching, jaw exercise, and massage) and pain and muscle relaxant medication. In cases where teeth grinding may be a contributing factor, we might recommend a bite guard worn in the mouth to reduce biting pressure.
On the other end of the spectrum are treatments like altering the bite or the position of the jaw. The purpose of bite alteration is to change the dynamic when the jaws are in contact during chewing or clenching, and reduce pressure on the joints. This is often done by reshaping the teeth's biting surfaces, moving the teeth with orthodontics or performing crown and bridgework. Another possibility, actually modifying the lower jaw location, requires surgery. All of these aggressive treatments are done in order of less to more invasiveness.
These more aggressive treatments, especially jaw surgery, are irreversible. Furthermore, studies on results have not been encouraging — there's no guarantee you'll receive relief from your symptoms. You should consider the aggressive approach only as a last resort, after you've tried more conservative measures. Even then, you should get a second opinion before undergoing more invasive procedures.
Hopefully, you'll see relief from therapies that have made a significant difference for most TMD sufferers. And that's our goal: to reduce your pain and dysfunction and help you regain your quality of life.
If you would like more information on TMD causes and treatments, please contact us or schedule an appointment for a consultation. You can also learn more about this topic by reading the Dear Doctor magazine article "Seeking Relief from TMD."